3 Best Reasons To Paint Your Kitchen Cabinets That You Overlooked Completely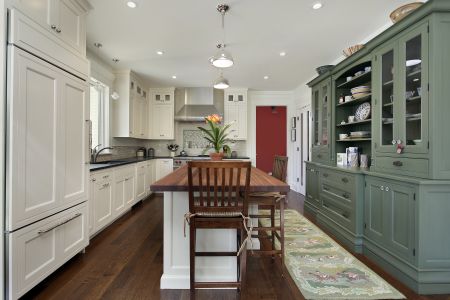 As a homeowner, you have a lot of things to think about. In fact, that's an understatement because the list of details you have to think about seems to never end. So maybe you think you really considered the reasons cabinet painting is a good idea for your kitchen remodeling, but there's a good chance you missed some of the best reasons.
There are more perks to reusing the cabinets you already have, and you probably don't even understand the benefits you could be missing out on. Before making a drastic and expensive decision like replacing your existing cabinets with all new cabinetry, at least familiarize yourself with the perks of hiring a painting company to redo what you've already got.
Replacement Or Repainting - What Do Your Cabinets Need?
If you're remodeling your kitchen or bathroom, cabinets are a key detail. You can leave outdated or distressed-looking cabinets in place and still expect to be happy with the outcome of the job.
What may surprise you is that changing the cabinets, or at least the appearance, can significantly alter the look of the space enough that you may not need a full renovation. The cabinets are the room's focal point, so they definitely need to be addressed, but does that mean they need to be replaced?
More homeowners are making the choice to opt for cabinet painting, and here are a few of the best reasons why:
Cost-Effective - Did you know that new cabinets can consume as much as 40% of your renovation budget? Logically you know painting is cheaper than replacing your cabinets, but you probably didn't realize how big of an impact it can make to stretch your budget.
Environmentally Responsible - As you look for ways to make your kitchen greener as you move towards a more environmentally responsible household, have you thought about the waste created by tearing out your existing cabinets? Don't put all of this in the landfill when you can redo what's already in place.
Time Saver - Every remodeling job ends up going past the projected deadline. If you'd like to prevent that from happening, repaint your cabinets instead of wasting time replacing them.
To schedule your cabinet painting with Kevin Nail Paint Contracting, call now to hire the best painting company there is in Oklahoma City and beyond.