Kevin Nail Paint Contracting: Oklahoma City's Premier Painting Company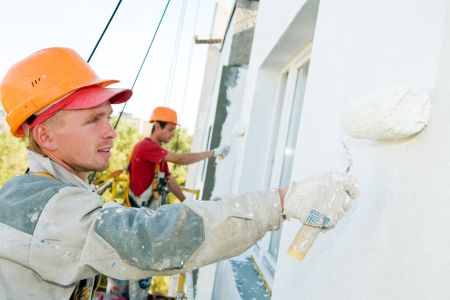 Kevin Nail Paint Contracting has been the name to depend on for residential and commercial painting, power washing, and house painter services in the local Oklahoma City area for four decades.
No matter the kind of interior or exterior painting project you need our help with, you can depend on our Oklahoma City painting company to meet your service needs with expertise.
We offer competitive estimates and free consultations to help you get started with your project. If you're ready to get an appointment set up or you'd like to learn more, give Kevin Nail Paint Contracting a call today!
Professional Painters You Can Depend On
High-Quality Interior and Exterior Finishes
Specialty Painting Services Available
Power Washing for Homes & Businesses
Oklahoma City's Expert Painting Company
Repainting is not just for looks, the paint itself seals and waterproofs your house. Our house painters and commercial painters use high-quality paint and detailing techniques to complete our interior and exterior painting services in Oklahoma City.
When we're finished, you'll have a beautiful new paint finish in the colors of your choice that lasts for years to come. If your plans include any type of home interior painting project or commercial painting, we'd love to handle the service for you!
Power Washing Services In Oklahoma City
Our technicians at Kevin Nail Paint Contracting use safe and effective power washing methods to remove algae, oil stains, and grime. The power washing technique is gentle but very powerful! It lifts stains from deep within the material and treats the surface gently to prevent streaking and other damage.
Are you ready to get the grime, stains, and algae off your siding, sidewalks, patio, or driveway? It's never too late to get everything cleaned up and looking sharp, just contact our professionals at Kevin Nail Paint Contracting to tell us you need power washing services for your Oklahoma City home or business!