Are You Looking For The Best Yukon Painting Company and House Painter?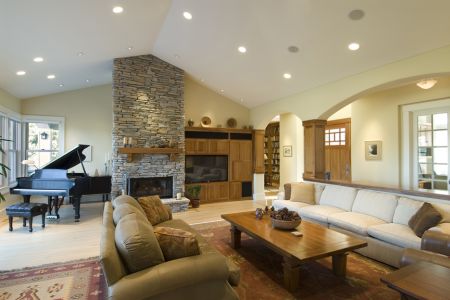 Home and business owners in Yukon, OK, and the surrounding areas can depend on our painting company at Kevin Nail Paint Contracting. Our house painters are artisans with decades of experience in producing quality finishes for all types of surfaces, including cabinets and garage floors.
For over 40 decades, locals have depended on our house painters and commercial painting contractors to provide them with the most durable and practical solutions to interior and exterior painting.
As industry specialists who stay on top of the latest advancements and products, we can provide you with the long-term solution you want.
Contact our painting company today if you have questions or would like to set up a free painting estimate in Yukon or our other service areas. We'd be glad to assess the scope of the project and give you the professional advice you need!
Interior Painting & Custom Painting
Are you planning to redecorate your Yukon home with interior painting? It's an excellent first step to take if you want a new look for the inside of your house. Your interior walls, trim work, cabinets, garage floor, and other surface areas will be in great hands with our help.
Our house painters produce quality finishes you're going to love on all types of surfaces, whether it's drywall, stucco, wood paneling, cabinetry, or concrete garage floors. There are so many ways we can custom paint your home, just let us know all about your ideas to get started!
Exterior House Painters For Your Yukon Home
Our family-owned painting company hires house painters and commercial painters with the experience needed for all the services we offer in Yukon. Our priority is to achieve 100% customer satisfaction on every exterior painting job.
If you have a project you've been putting off, our local painting professionals offer free quotes and quality exterior painting with friendly service. Contact us today if you're looking for a dependable painting company in Yukon, OK or the surrounding areas!