Deer Creek's Premier Painting Company And House Painter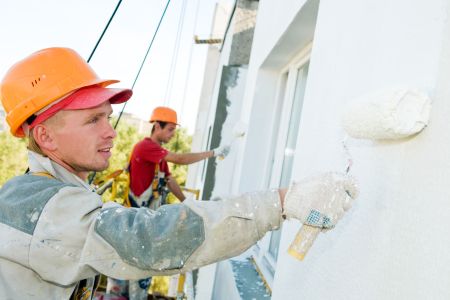 Finding a reliable painting company can take some time and effort, so be sure to contact Kevin Nail Paint Contracting to get a free quote. We're ready to meet you at your Deer Creek home or business to discuss your interior and exterior painting or the pressure washing work you need.
You need to know that your painting company is insured, experienced, and certified where required. Kevin Nail Paint Contracting offers experienced house painters who are all this and more. Our Deer Creek painting company will meet and exceed your expectations. We paint, pressure wash, and provide custom painting solutions for your Deer Creek home or business, so give us a call today!
Interior Painting & Custom Painting
If you're ready to get a new look for your Deer Creek home's interior, call our professionals at Kevin Nail Paint Contracting to set up a free quote and consultation. Our house painters are standing by to offer you the custom painting solutions you need for your cabinetry, walls, trim work, garage floor, and more.
Exterior House Painters For Your Deer Creek Home
If the paint on the exterior of your house or commercial building is failing or looking dull, protect your investment by not delaying - call us if it's time. We use durable primers, paints, and sealants that cover well and last the longest in our climate. Let's get started on your home's exterior painting project by setting up a free estimate with one of our experienced house painters!
Commercial Painting Services
How do you think other people perceive your business? Does the building still look attractive enough to make you proud? Or is the paint bringing down the curb appeal? Are the surfaces sealed and waterproofed against the weather? If these areas aren't waterproofed well, give us a call to set up a quote. Our commercial painting contractors are ready to assist you with the service work you need today!