Commercial Painting For Your Oklahoma City Business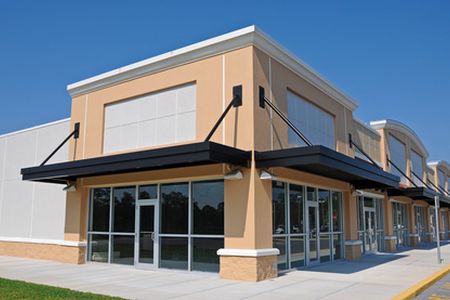 If you've been searching for a commercial painting expert in the local Oklahoma City area, you can put your trust in Kevin Nail Paint Contracting. We can provide you with quality, affordable, and attractive solutions to enhance the interior or exterior of your business.
There's no doubt that the attractiveness of your building is vital to your business. It's essential to create a good design that stays true to your brand and makes your customers or clients feel welcome and at ease. Our commercial painting specialists can help you to achieve these goals.
As a commercial painting contractor, we strive to hit all the marks with our painting services, including:
On-time project completion
Adherence to the project budget
Preventing worksite hazards
Long-lasting results
Quality work you can trust
Most of all, we're focused on the complete satisfaction of every customer, and we promise to treat you, your staff and customers, and your business with the respect you deserve.
If you're ready to start your commercial painting project in the Oklahoma City area, contact Kevin Nail Paint Contracting for a free quote!
Quality Commercial Paint Finishes
When repainting the exterior areas of a commercial building, our experienced painting company will give you the long-lasting results you want by using quality exterior paint products for a variety of materials. We only use durable paint from Benjamin Moore and other reliable manufacturers.
With our four decades of experience, you can expect to get beautiful, superior results that last for years to come. If you need our painting crew for exterior building painting, we can help you with a complete repaint job or a commercial paint touch-ups service.
Don't hesitate to contact us if we can help you with commercial paint touch-ups; we're great at color matching!
---
Latest Projects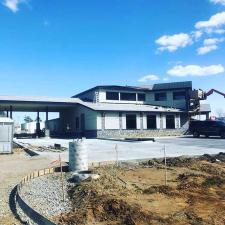 Our crews were hard at work on these commercial painting projects for a new bank and church. Contact Kevin Nail Paint Contracting for all your interior and exterior painting needs. Commerci […]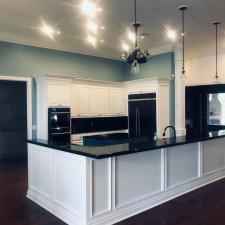 This was done for a family moving from Houston. We painted the cabinets and gave this kitchen a nice classy white-on-white look. Cabinet painting can save you thousands versus replacing and can have […]