Top 3 Benefits Of Garage Floor Coatings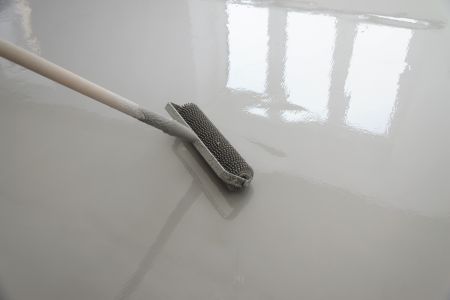 There's no reason to settle for less than the best when it comes to the details of your Oklahoma City home. Yet, too many local homeowners are still living with garage floors that are passable at best.
What if you could have showroom-quality flooring inside your garage? Even if you don't plan on inviting the neighbors over to marvel at the beauty of the flooring in your garage, you should enjoy them. Whether your garage has been converted into some other purpose like a home bar or is where you store and tinker with your classic car, the flooring shouldn't detract from the experience.
Reap The Rewards Of Garage Floor Coatings
The first thing that comes to mind when most people think of painting for their home is the interior or exterior walls, not usually the floors. Certainly not the garage floors!
However, if you're not coating your garage floors, you're missing out on the opportunity to enjoy benefits such as:
Appearances - The most obvious advantage of coated floors is that they look amazing. Whether you choose an intricate design or a simple color, it's still better looking than lackluster grey.
Value - Increase the value of your home and make it easier to sell, should you decide to do so. Coated or painted garage floors are a wise investment.
Maintenance - Traditional concrete is porous, so every nook and cranny traps dirt - and spills create permanent stains. The coating makes the surface non-porous to resist dirt and stains, which makes cleaning a breeze.
Garage floor coatings are so popular now, they've become common for homeowners to include. It's quickly replacing the old standard of drab, grey slab flooring and becoming the new norm.
Getting The Best Service For Your Garage Floor Coatings
At Kevin Nail Paint Contracting, we offer options like:
Basic Concrete Sealer - Clear
Tinted Concrete Sealer - Color
Concrete Stain & Sealer - Natural
Concrete Overlays - Resurfacing
We work with you to help you comprehend the choices there are, then make a decision that best suits your needs. Plus, the final look will be stunning compared to what you're settling for now. Get in touch today in Oklahoma City, and find out more about all the painting services we have to offer you.