About Kevin Nail Paint Contracting - Oklahoma City's Painting Specialist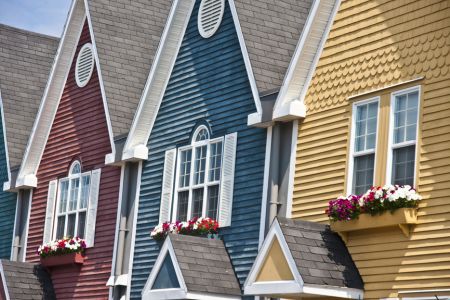 Kevin Nail Paint Contracting is a residential and commercial painting specialist with more than 40 years of industry experience in Oklahoma City, OK, and throughout the state. Our professional painting company offers fine-home custom painting, commercial painting, interior and exterior painting, touch-up painting, cabinet painting, garage floor coatings, wood finishing, power washing, and other services.
Over 40 Years of Fine-Quality Craftsmanship
Kevin started painting in 1975 and opened his own business in May of 1981. In the '80s, he painted several new homes and began commercial work by the mid-1980s. In the '90s, our painting company grew while doing new custom homes from 3500-14,000 square feet.
As a local painting specialist, we've also completed many commercial projects, including:
Custom homes up to 15,000 sq. ft.
New schools, banks, gymnasiums
Oklahoma Medical Research Foundation (2 floors)
Government projects
Tinker Air Force Base, FAA
Karsten Creek Clubhouse
Oklahoma City Zoo entry
Restaurants (new and repaints)
Historical homes and buildings
and many other projects
Over the years, we have had anywhere from 2-20 employees. Danny Rhodes became a painting specialist and joined us in the early '80s. He began doing his own projects in 2013, putting together an impressive resume himself.
In 2018, Kevin and Danny combined efforts to form a co-ownership. We are proud to continue as a leading industry painting specialist offering the finest quality craftsmanship and service to our customers!
Professional Painting Services Since 1975
Residential & Commercial Paint Contractors
Quality Craftsmanship & Superior Paint Products
Free Estimates and Consultations
Kevin Nail & Danny Rhodes, Co-Owners of Kevin Nail Paint Contractor